You probably came here asking: what are the effective ways to increase my traffic and ranking? How do I drive quality traffic to my website? How do I increase my rankings on SERPs?
Are you having a problem with generating quality traffic on your site? Don't be dismayed; drawing traffic to your website takes time, but you can make it come faster with the appropriate steps.
This article shows you the tested, proven, and trusted ways to increase your traffic and ranking.
Use SEO To Drive Quality Traffic to Your Website
SEO is the only way to increase search engine ranking and is the best way to increase search engine traffic because it's a long-term deal. When you learn the SEO best practices and appropriate strategies, you will boost traffic to your website.
Here are actionable steps:
1. Optimize Your Website Speed For Core Web Vitals
Core Web Vitals is crucial, and Google announced it in 2020. If your website isn't optimized for it, you could lose your traffic to your competitors that have optimized for it. If you optimize for it, you can gain ranking over your competitors that don't. Check out this post on core web vitals to optimize your site.
2. Add A Blog To Your Site
The best way to improve search engine ranking is with a blog. For instance, if your website offers hosting services, design a content strategy for a blog that talks about hosting; you can also write on web development, CMS platforms, server management, WordPress errors, etc.
3. Write Content That Fits Search Intent
I explained search intent and how to optimize for it in this article. Read through that. It's something that will increase your traffic and ranking and your click-through rates on search engine results pages.
Also, it will increase the amount of time that people spend on your site. With more time, your bounce rate reduces, and your ranking increases. If you are low on budget, this is how to increase Google ranking for free.
4. Go Through SERPs, Look At The Highest Ranking Content, And Create Better
This is one tip that has helped us overtake highly competitive keywords for our clients. Suppose you have a keyword that you want to rank for; look at the search engine results. On the first page, click on each content, look at what they have, include that in your post and additional content that they don't have.
For example, if it's a list post and everyone is doing "10 tips", write 15 tips. Remember quality, though. Don't write more tips when you have nothing extra to offer.
5. Add A Table Of Content To Your Articles
I laugh whenever I hear people say this is not important. How do you think Google generates snippets such as this?

Or this: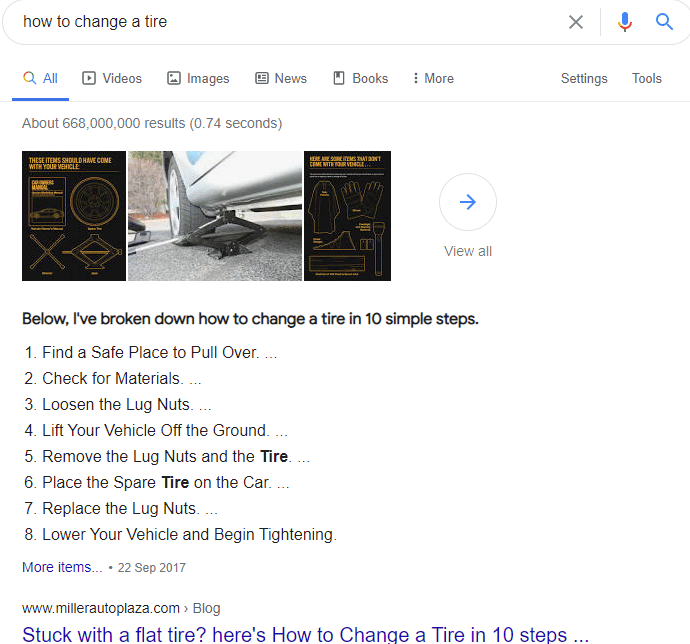 Sure, they also use your heading tags, but increase your chances by including a table of content in each article. Plus, it helps your visitors.
6. Improve Your On-Page SEO By Doing Quality Keyword Research
On-page SEO is when you optimize your web pages to ensure that your site gets a high ranking in search engines. With on-page SEO, you can drive more traffic by optimizing your content. It's easy, unlike off-page SEO, which concerns links and other external signals.
To increase your search rankings and traffic with on-page SEO, do quality keyword research, and use that to optimize your website content. Do the following, and you will increase your search ranking and traffic:
Use a content SEO research tool like Page Optimizer Pro or Surfer
Use SEMrush keyword magic tool to find keywords to target

You can also use it for content optimization, competitor research, and more
7. Use The Keywords As Directed From Your SEO Tool In Your Content
If you use a quality SEO tool, you will know how and when to use your keywords. These are also important:
Use your focus keywords in the SEO title.
Include major keywords in the headlines throughout your website.
Add keywords to the names of image files to help search engines know about them.
Aside from the above, what carries the most influence on ranking on search engine result pages is content. Ensure you repeat your keywords all through your content (use a content research tool like Page Optimizer Pro or Surfer to know how best to use it).
It also helps if you use bold, italics, and other emphases in your content. Heading tags are essential, not only to search engine crawlers but also to humans; they make reading easier.
Don't prioritize SEO over well-written content, though – quality is still key. Pages are meant for humans, not search engines.
Google's algorithm checks for relevancy before it ranks your content, and the above helps.
8. Optimize Your Content With Long-Tail Keywords
In your keyword research, don't bother going after one word or short keywords in your industry because most of those keywords are high-level and very competitive.
Furthermore, if your website is a new one, it would be hard for it to be ranked on search engines when you use short keywords.
Make use of long keywords instead; most people searching on Google will use them. It also helps with voice search. It would be easier for your website to be ranked high if you follow this technique.
9. Check The Keywords Your Competitors Are Ranking For And Copy Their Strategy
Check out what your competitors have written in their content and observe some of the keyword strategies they employ.
Viewing their contents can help you come up with something. Consider using Ahrefs "Content Gap" analysis to see keywords that you don't rank for, which your competitors do. SEMrush also has a similar tool.
10. Make A Couple Of Good Guest Posts Every Month
Links that lead to your website (backlinks) are essential. Your backlink profile is one factor that Google uses to rank sites. Link building is a superb way to draw more traffic to your site.
It is a backlink that depicts that your site is being recognized in the industry and provides users and other websites with value.
The ideal way to drive traffic to your website is through natural link building, which is writing great content that people would like to link to. However, drawing website traffic through that method is passive, and it does not yield promising results, except if you are famous and everything you say is news.
On the other hand, you can take a more proactive approach and boost your backlink profile by making guest posts each month.
When you write guest posts and get backlinks, you make your backlink profile stronger and draw traffic to your site.
You will also be making your site easy to find by readers of websites that you get links from.
Here's how to do guest post link building easily:
Research your competitor's site on SEMrush
Check out their link profile
Reach out to all the blogs that link to them with a great guest post idea
Set up a link building project on SEMrush to get more opportunities
Note that some sites have submission guidelines that you must follow to get accepted. As a result, you must strictly follow those guidelines else you won't get a link.
11. Internally Link Your Content
It is not just the number of websites linking back to you that determines your website's strength. It is also the structure of your internal links.
If you have a new article, link it with other articles that you have already posted to improve your customers' user experience and your website's link structure.
By so doing, you make your readers want to read the other articles that you have on your site rather than exiting the website immediately they finish reading the article that brought them there.
Bounce rate = reduced.
Time on site = increased.
Potential customer value = increased.
Also, ensure that you use descriptive anchor texts with your links, rather than "click here" all the time. That helps improve your click-through rates within your site. With more people reading more content on your site, Google and other search engines will see that you provide additional value to visitors and rank you higher.
12. Use Copywriting Tactics To Write Your Metadata
Your keyword is useful in your meta title; it still gives a signal to search engines. The meta description doesn't, but you still need to focus on what you write there if you want more clicks (traffic). If people can see their search phrase in your meta description along with an excellent copy, they will click.
Excellent copy makes people click on an ad or an entry in SERPs. We look into copywriting a great deal in our content marketing course; you should purchase it if you want to increase your traffic and conversion rates.
13. Add Schema Markup To Your Site
If you want to increaseyour rankings, you need structured data, otherwise known as schema markup or schema. If you're an e-commerce store, review and other product schemas will help you big time. For non-e-commerce stores, organization type and more can help you.
Google uses schema to understand the information on a page to classify the page content correctly as what it is. For example, on a recipe page, if you use the ingredients, cooking time, calories, etc., in your schema, Google can provide search results that look like this: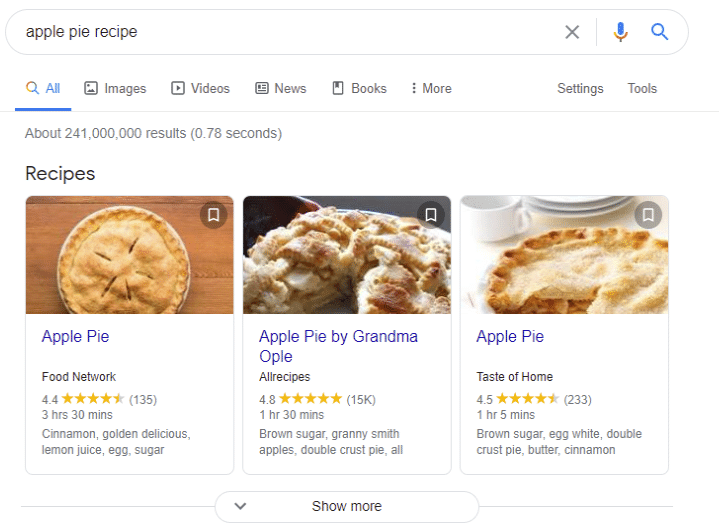 With that information, Google ranks your content and site correctly. Here's the ultimate guide to schema markup and structured data. Read that post and use it to optimize your wesite.
14. Add Your Site To Google My Business And Bing Places
If you are doing SEO for a local business and the business isn't on Google My Business and Bing Places, you're missing out on quality traffic and rankings.
How do you expect to show up for searches that include "near me" and some other local phrases? When people search like that, this kind of results pop up first: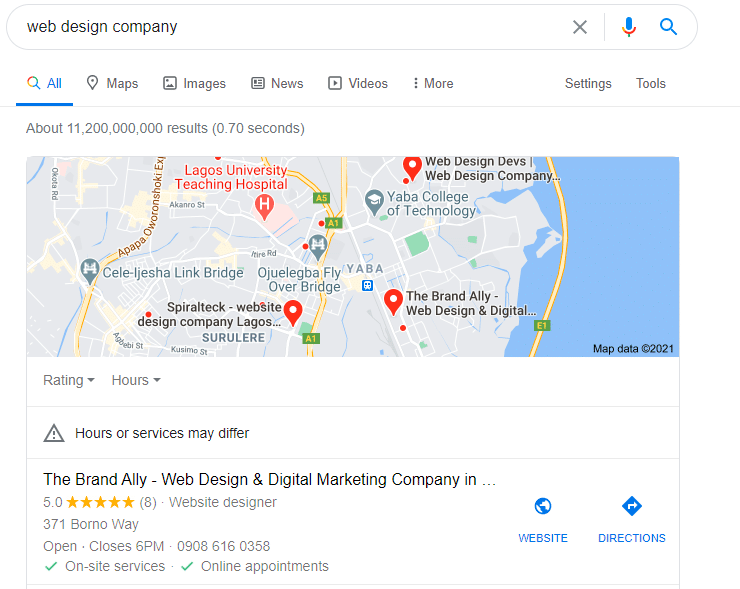 It also comes up when you don't add location because Google knows where you are searching from. You must get on this.
While you're at it, collaborate with your sales team to get customer feedback and reviews on Google My Business. That, along with how well you optimize your website and GMB profile, helps your ranking.
Although it's against the rules to add keywords to your business name, you'll miss out on massive leads and traffic if you don't. For some absurd reason, Google pays more attention to the business name than SEO factors, and it shouldn't because a business name is just a business name. It doesn't penalize most locations and industries.
15. Get On Local, Business, And International Directories
Many SEOs emphasize local directories but forget that getting their site on business and international directories is relevant to rankings.
Search for local directories for your city, state, and country. Also, search for business/industry directories – those that focus on your industry only. Also, get on international directories.
All these will help you with more traffic, better rankings, and more customers. Our agency has had lots of leads from Sortlist and some of the directories we're on.
Increase Your Traffic And Ranking With Content Marketing
People tend to share or link to content that is properly researched, relevant, helpful, and generally considered trustworthy. For content to be considered excellent, the key thing is that the content must provide value.
You must create and deliver content with value, as that is only what people will be interested in sharing.
17. Add Images And Videos To Your Content
If you believe that your content is top-notch and valuable, the next thing you should do is to include some media (images that are not only relevant but also compelling).
Images can make your content more engaging, thereby increasing its likelihood of being shared on both websites and social media platforms.
When using images, ensure that you use an ALT (alternative text description) tag. They are like the anchor text of a link.
18. Create Infographics
Every content can be a top-notch one when the right infographic, which can both entertain and enlighten, is attached. Great infographics can gather attention and increase traffic to websites as other websites in the same niche can use and share them.
19. Produce Video Content
According to statistics, marketers who use videos gain a 49% increase in revenue than those who don't, and 92% of clients say that visuals influence them to make a purchase.
Although using images is good, you don't have to stop there; add a video here and there in your content like a how-to tutorial or a product exhibit. If the cost bothers you, you can opt for an infographic or a custom GIF.
People are more inclined to watch content videos than they are to reading texts. The truth is that the world has gotten lazy because of technological possibilities, so help them stay lazy; after all, that is what they want. Incorporate videos.
20. Interview Leaders, Bloggers, And Famous People In Your Industry And Make Content Out Of That
When thinking of ideas to help boost traffic on your website, make sure you include "Interview an industry leader."
You may not think that the major players in your industry will be willing to do an interview, but you'll be surprised at their compliance when you ask. Send industry leaders an email or contact them on social media and ask to interview them.
Prepare questions that will arouse their interest in the interview, and then after the interview, post the interview on your website. It will even be more beneficial to you if they share the interview with their audience.
Search engines do not record whether your website is very popular on social media. Nevertheless, it could raise the potential of the site being ranked; furthermore, it does not cost a dime to add social sharing buttons.
When you do not add social buttons to your posts, the opportunity to increase organic traffic will slip by. With more people sharing your articles, the more traffic you can get.
22. Write Ultimate Guide Kind Of Articles
For SEO content marketing, your content must be lengthy for several reasons.
One reason is that Google prefers longer content – longer contents are more likely to rank higher in Google's SERP, as depicted by a survey. Web pages that rank high on Google have 2,000 words, at least on a single page.
When you create a quality, lengthy article, you might even touch on a few minor related keywords with ease, and this would cause your article to appear in search results for those related keywords.
Lengthy contents provide your site with an excellent structure. It can serve as a useful resource that visitors can link to and for low-key marketing, like sharing a tidbit from your long article and linking to it on platforms like Quora or Reddit.
Beware that all content must not be lengthy. Some topics only need a few words, and you'll rank high.
23. Add New Content Every Week Or Day (Depends On What Your Site Is About)
For your website or blog to grow, consistency is highly needed. You have to post new content on your site continually; more content increases your site's likelihood of ranking on several search results.
Update your content regularly; that shows that your site is relevant. Create a content calendar to help you. Use project management tools like Trello to keep things organized.
If you cannot write new articles every week by yourself, hire a freelance writer or a digital marketing company.
24. Keep Your Content Up-To-Date
If you want to be seen as one of the sharks in your environment and industry, edit your outdated content.
When you upgrade a page on your site, you increase the page's chances of being ranked as search engines are more likely to rank new content to old ones.
You can upgrade your old content through any of the following:
Add media – that is, images, videos, infographics
Remove outdated information
Include external sources that can back up your content
Link the old content with newer content to enhance the structure of your site
Add new updates in the industry
Add the newer ways to do stuff
Drive Traffic By Sharing Extra Goodies
25. Create Free Tools And Products
The importance of providing valuable content cannot be overemphasized; however, satisfying that requirement is not all you need to do. You can give your audience and customers further cause to visit your website when you give them a free tool, package, or software. You can also provide free products or services – we call that a lead magnet.
The free package you give to your target users and customers is dependent on the industry you're in. If you do not know what to deliver, it will be wise to check out your competitors' offerings.
The product can take any nature; it can be a gift that you give clients when they make a certain number of orders or when they purchase a certain kind of product. Or just in your site to generate leads and subscribers.
One sweet thing about a free tool is that it can generate links for you as well.
26. Host Contests And Giveaways
Driving traffic to your site will require that you give visitors an engaging activity. One way you can do this is to host contests and giveaways. Visitors to the site will get a sense of urgency and would not want to miss out.
You can generate leads to your website and increase the exposure of your brand using contests and giveaways.
When you publish giveaway ads, you will understand the kind of things your clients are interested in – you can then track and analyze the data you gather.
27. Create Free Online Courses
One way to increase your traffic and ranking and become a major industry player is to turn your site into a resource zone.
By creating a free online course, you get to incorporate forms that can help you generate leads from those that sign up for the course.
Engage your knowledge, skills, and the nature of your industry in thinking about a topic that your customers will see as applicable and appropriate. Note that the topic you choose must be one that you can provide exhaustive knowledge and information.
To create an online course of value, consider the cost of production, proper planning, returns that the venture's investment will yield and if it is compatible with your marketing strategy.
28. Run Webinars
Online courses are sure to yield consistent, favorable results for your site. However, if you want to do something to take advantage of people's fear of missing out, a webinar (internet seminar) is the perfect option.
Webinars create a platform where knowledge and proficiency can be shared and enable you to link up with other authorities in your industry and your focused audience.
Share that on social media, tell your guests (if any) to share on theirs as well. You can make it even better by inviting popular people in your industry or among your target market.
Quizzes are very effective when used as a tool for marketing. When users finish providing answers to a quiz, they get results that can be shared.
If a user gets results that he finds interesting or even amusing, they may want to share the result on social media. In this way, information about your site spreads, and more visitors are attracted to the site.
30. Use Email Marketing
Recent research has shown that many people check their emails daily, so major companies spend a lot of money investing in email marketing.
Create a strategy for email marketing. Ensure you use copywriting tactics; draw readers in, make it exciting, and you'll surely draw quality traffic to your site. You can create a widget so that users can sign-up for newsletters. Your lead magnets will also generate subscribers.
Use one of the email marketing tools available. They are vital if you want to keep track of your audience and email campaigns.
Increase Your Traffic And Rankings By Partnering With Brands
31. Donate To A Brand Or Cause That You Or Your Audience Believe In
Donation link building works great because you are giving money. When you do donation link building how we instruct our students to do it in our SEO course, you will get a link.
Don't just donate because of a link, though. You can do it out of the goodness of your heart. If we are talking about ranking, a link is essential. If we are talking of traffic, a link is not. You can get a mention on their social media or blog, which still helps to bring in traffic.
32. Partner With Great Brand And Ask For A Link
One other way you can get a new audience to your site is to form partnerships with brands interested in mutual promotion. A collaboration with another brand is great if you agree to share your projects with each other.
When you partner with another brand on a project, you link your audience to that brand and vice versa. This is great in that your audience and theirs don't have to be in the same industry.
Here's an example of what a partnership can do for you. A beauty collection was co-created as a result of the collaboration between Jeffree Star and YouTuber Shane Dawson. The beauty collection drew in too much traffic to their Shopify online store on the day of the launch, the store crashed, and orders could not be processed.
33. Write An Article Showing How Your Service/Product/Tool Can Be Used With Another And Let The Other Business Know About It
If you have a tool/product that can be used in conjunction with another company's tool/product, write a blog tutorial or knowledge base article on how your tool and the other can be used together and link to the other tool in your post.
When done, share that content on social media, and reach out to the owners of that tool to let them know that you have an interesting article that would be relevant to their audience. It's better to reach out to the CEO, head of marketing, or any other highly relevant individual in that business. We teach how to do this in the course as well.
Generate Website Traffic Via Social Media
34. Build A Community On Social Media By Creating A Profile/Page On The Platforms That Are Relevant To Your Audience
As far as driving both organic and paid traffic to your website goes, social media platforms are one of the best ways you can get information about your brand out there.
You need to consider diving into social media marketing and building a potent presence on the social media platforms that matter to your audience. In our social media course, we go in-depth on this in one of the lessons. That will help you to identify the best to be on.
Engaging in social media does not fall into the factors for being ranked on search engines. However, social media content can generate traffic and add links (though no follow but still great).
35. Launch A YouTube Channel
Over the years, YouTube has grown to be a vital tool for driving traffic to marketers' websites. You should also consider how to use YouTube to your advantage. The following are some of the types of video content that you can use on YouTube:
Customer testimonials
How-to/tutorial videos
On-demand product demonstration videos
Event videos
You can shorten YouTube videos and upload them on Facebook and Instagram or even add them to a post on your site.
Before you rush off to start one though, watch this video:
36. Go Live On Social Media
You can draw your audience's attention using live videos – it has been shown that 80% of internet users prefer watching a live video rather than reading a post.
The best way to promote a forthcoming event, a product launch, or share news about a company is through live videos. Live videos will give your brand the kind of exposure it needs to drive traffic to your site.
37. Use Instagram Reels To Drive Traffic
Use Instagram Reels. A lot of marketers are complaining about their organic Instagram stats reducing since Reels was introduced.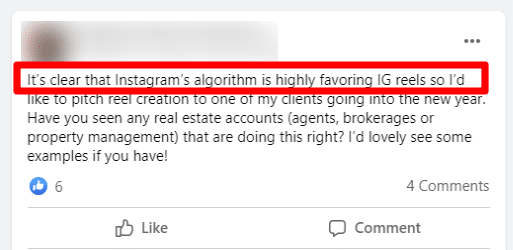 Another one: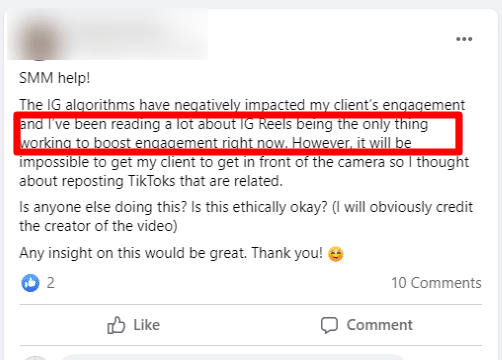 Now, it's mostly about ads on Instagram. However, if you incorporate Reels into your Instagram strategy, you will do well.
38. When Using Instagram, Post Strategically
When posting on Instagram to showcase your brand, you should include nothing but images and high-quality videos.
This is important, but it is not enough. Why? Because every Instagram user is following the same approach. So, add the following:
Include a call-to-action
Create engaging videos using your staff and animations where possible
Include a little extra package for your audience like discount codes, special promotions, bonuses
Ensure that your posts show up in the important hashtag feeds by including those hashtags
Share user-generated content
39. Get Involved With Influencers
More than 80% of marketers have testified that the returns they got from influencer marketing are higher than any other channel of marketing. This is one way to not only get more traffic on your website but also improve your engagement on social media.
Now it is only normal to want to contact big-time influencers, but before you do, consider if you can handle the amount of investment you have to make. If you can't handle it, there are micro-influencers, that some would say, generate even better results.
They may have small audiences, but they usually also have high engagement rates. So, do your research and find out which ones match your niche and brand image.
40. Build A Twitter Community
To draw in traffic from Twitter, you are going to need a lot of hashtags. Also, note that a crucial thing on marketing on Twitter is to have a distinct voice and understand who your audience is so you can speak to them directly. Buzz and raising conversations are central to Twitter. Add compelling images and videos to your tweets as well.
41. Be Active On Your Company's LinkedIn Page
LinkedIn is a platform meant for the networking of businesses, especially business-to-business (B2B) businesses.
For a start, check if LinkedIn will work for your kind of business. Only invest in platforms that can generate quality traffic (one that can lead to leads, sales, or increase in brand perception), leads, and sales.
If LinkedIn can work for your brand, always engage with your network. When you post any content, add your personal opinion as well as questions and polls. Comment on the post of other channels.
Repurposing your website content into a video presentation on LinkedIn can help you drive more traffic to your website.
43. Use The Power Of A Good Podcast
When you use podcasts, you can reach a wider audience. So, if you want to increase traffic on your website and raise awareness of your brand, you will find it helpful.
When making a podcast, consider interviewing some of the authorities in your industry or niche.
Drive Traffic With Online Advertising
44. Run Facebook Ads
An organic strategy – creating a Facebook page – is not enough to drive traffic via Facebook because its algorithms constantly diminish organic reach.
Most of your audiences do not see your content on their feeds all the time, which is where ads come in.
For the best performance through ads, run a split test, and find out what works for your audience so that you can make Facebook ads a workable and lucrative part of your business.
45. Run Reddit Ads
To do this, first, discover a good subreddit that has an audience that is interested in the products and services you offer.
Success on this platform depends on sincere engagement with the Reddit community. That is the only way you can post a link to your site's content that relates to the discussion. This is because marketers who just go on to post ads on Reddit usually are voted down.
When you participate in the community's discussions in your subreddit, you can then invest in a backed post. This would guarantee the pinning of your post to the top of the subreddit.
46. Run Twitter Ads
Many B2Bs and business-to-consumer (B2C) businesses are running ads on Twitter. Your competition is already a step ahead of you if you are not running Twitter ads.
Here are some techniques to boost your Twitter marketing campaign:
Be concise
Use visuals (images)
Target keywords
Ask questions
47. Run Google Ads
Do I have to tell you this? Search Engine Marketing (SEM) hangs on this. Have you checked Google search results recently? You'll likely see something like this: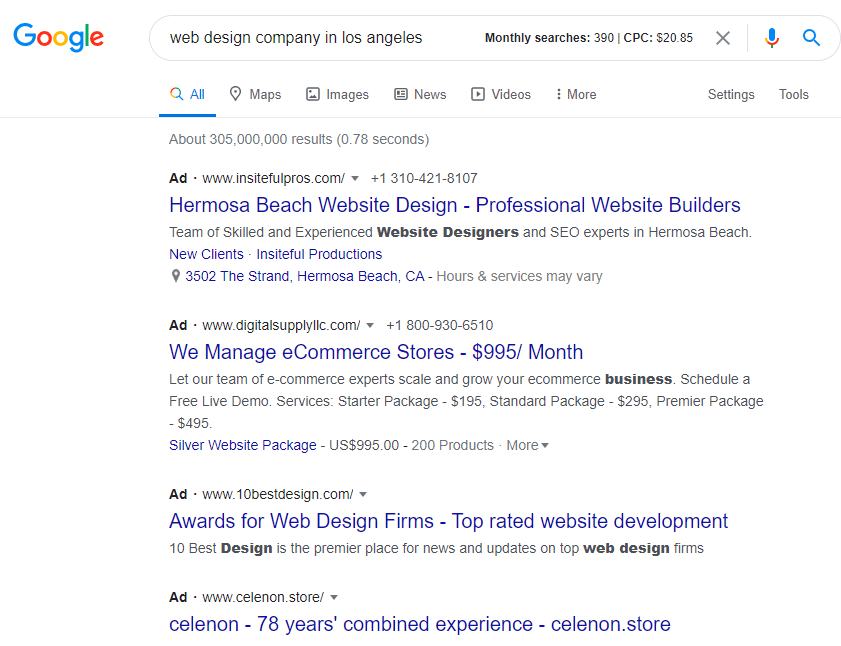 Four ads first! That's before Google My Business results where there can be an ad as the first result. You are competing with ads for organic reach. You can't ignore Google ads if you want traffic.
Google ads investments can help you boost traffic to your website from searches of commercial intent with high value.
To run a successful Google ads campaign, you will need to learn how to make it profitable. Lucky you – we have a Google Ads course.
48. Run YouTube Ads
Consider your target audience, think about the kind of content that sparks their interest and how they engage that content before you begin a campaign on YouTube ads.
YouTube ads can work marvelously for musicians looking for a break, some B2Cs, and some B2Bs. It's not for everyone, but you might need a bit of trial and error to figure out what works.
There are three ad formats you can select from on YouTube:
TrueView Ad
The person watching the ad has the option to "Skip" the video after 5 seconds. However, if they watch the ad for 30 seconds or click on it, you will pay.
TrueView Discovery
These ads show under recommended videos or in YouTube search. When users click on the ad and watch the video, you will pay.
Bumper
These ads are short and cannot be skipped. These ads are shown before, during, or after a video. If the number of times this ad is shown reaches 1000, you will pay.
We cover YouTube Ads in the Google Ads course as well.
49. Buy Ad Space On Forums, Blogs That Serve Your Target, And Industry Blogs
You can also drive traffic to your site by placing ads on websites that are relevant to yours.
The following are ways you can purchase ad space:
Directly from a website
Through an agency
Via ad networks like Google Display Network
Via marketplaces like BuySellAds.com
These all have different costs.
50. Advertise Through Ad Networks
Through ad networks, you can gain revenue from ads of your content. Ad networks provide you the opportunity to make ads for your target audience.
Ad networks allow buyers and sellers to connect, targeting clients through media such as behavior, location, job, and interests. This post covers a list of ad networks.
51. Use Retargeting In Your Google And Social Media Ads
This is more of a conversion optimization tip, but it also helps to get returning traffic. Most website visitors need to visit websites many times before they finally purchase something.
Retargeting is a way of using Javascript code to follow up with clients based on cookie technology to draw them back to your site through placing ads for the product(s) or service(s) they reviewed.
We cover how to set it up, optimize it for conversion, and more (including some freebies) in our social media and Google Ads courses.
Increase Your Traffic By Engaging In Communities
52. Network On Reddit
Many people ignore forums, but they continuously draw in traffic. I have gotten opportunities from networking on Reddit and Nairaland. You can as well. Look for subreddits that your target audience will be in, not just your industry subreddit.
For example, if you offer SEO service and go to an SEO or SEO-company-related subreddit, you might only get customers when one of those SEO companies needs to outsource. You will get better results from networking in the Entrepreneur subreddit.
However, that is for sales. For traffic, networking in your industry-related subreddit works.
53. Participate In Forums Local To Your Country/City
We run a web development and digital marketing agency in Nigeria. Networking in Nairaland has been relevant to us. Find forums for your country or city (Google search still works).
If there's none, look for a community on Yahoo answers or any other digital environment where your industry professionals discuss and share their insights.
Forums are not just meant for product promotion. So, participate in community discussions and build relationships with industry professionals, and soon, they will develop an interest in your business.
54. Engage In Niche-Focused Online Communities
Search for niche-forums that relate to your industry if you don't know any. You can reach out to your target audience in these forums. You can also network with other professionals like yourself.
That includes Facebook groups. I have gotten great opportunities from the marketing and SEO Facebook groups that I am a member of.
I recommend Women in Marketing and Women in Tech SEO if you are a Woman in those areas. They provide tips and job and business opportunities, plus it's great to discuss with like minds and ask questions when you need answers.
55. Participate In Quora
Be active on Quora, engage in discussions, and answer questions but don't give off the vibe that you're trying to sell something.
Build relationships and earn people's trust. Don't be in haste to post links to your site. Try to solve problems. This way, you will build a community that is loyal and willing to receive your product(s) and service(s).
Where necessary, post your links.
If you have a B2C company, posting or repurposing compelling images of your products, custom visuals, and creating boards with keywords from your industry can help you drive traffic to your website from Pinterest.
Promote Your Website Offline
57. Sponsor Events
When you sponsor events, you boost your brand's exposure and make your business influential in your industry.
Select an event that is compatible with your brand's image, which your target audience is likely to attend.
58. Advertise At Conferences
If you are given an opportunity to make a speech at a conference on a topic relating to your business or industry, don't miss it. You get to network with authorities in your industry and gain new leads from the attendants.
Drive Traffic By Optimizing Your Website
59. Focus On Mobile Usability
Most of the web traffic comes from mobile phones. Google and many search engines now make mobile a priority. If you aren't making mobile a priority, you will lose traffic.
AMP used to be the main thing for mobile search ranking, but Google dropped that as a factor in 2020. Now, it just wants you to focus on PageSpeed, which includes your core web vitals.
Also, focus on responsiveness. Google's mobile-friendly test tool can help you notice areas of weakness. Also, Google usually flags pages that aren't responsive on Google Search Console, so check that.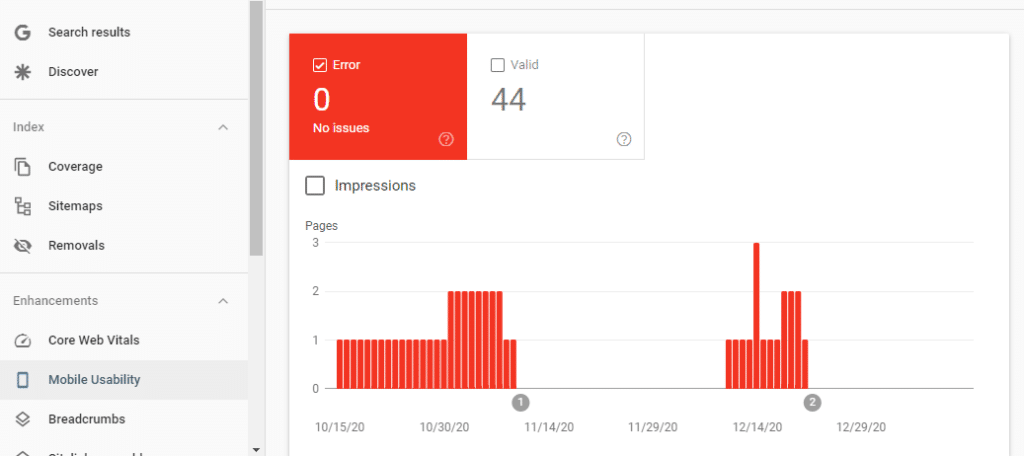 With the above, your mobile traffic will be boosted.
60. Speed Up Your Website
You will offer your site visitors and clients a good web experience when your website loads fast. You might lose some potential visitors if your site takes too much time to load.
Select a good website host, optimize your images, and always run speed tests on your site.
Also, I mentioned core web vitals as the first way to increase your traffic and ranking. Look into it. It's important. Also, try to optimize and fix all the errors in the Google PageSpeed tool. You might not be able to eliminate all but eliminate as many as possible.
Drive Traffic By Using Data
61. Use Data From Google Analytics To Understand What Your Target Audience Prefers And Focus On That
Make use of tools for analytics like Google Analytics to track such things as:
How your content is shared and where
Mobile traffic
Pages that are visited the most
Organic keywords
Data you gather will give you an understanding of what your target audience prefers so that you make data-backed decisions relating to your website's improvement.
Always track the results you are getting, examine your analytics data, and find out where the most traffic to your website comes from.
This is important because you will know which platforms or forums to invest in once you know the traffic volume a source provides and the conversion rate that comes from the traffic. Once you know, you can increase performance twofold.
If you focus on what they like, you'll get more traffic.
62. Reverse Engineer Your Competitors' Digital Marketing Strategy
There is no worldwide rule that can help you drive traffic to your website. However, one effective approach you can follow is researching your competitors, the business model they operate, and their SEO strategies. Using a tool like SEMrush, you can check out:
Their content strategy (types of posts they publish on their blog and social media, and which are driving traffic and engagement)
The ad content they are running through PPC
Keywords they rank for and the type of content they wrote to rank for those keywords
Where they get their links from
When you have the above, you can take their topics and write even better posts on them. Optimize yours to give better signals to search engines with a content research tool, get links from the forums and directories that they have links from, and reach out to the blogs and websites they have links on and pitch a guest post.
These Are The Ways To Increase Your Traffic And Ranking. Which Are You Starting With?
This is a long list, yes. However, if you take the time to use each of them, I assure you that your traffic and ranking will increase. If you don't have the time and don't have the budget to hire people, take it easy. One after the other when you can; as long as you are consistent, your site will grow.
Which are you starting with now? Which have you tried, and what was the experience like for you? Let us know in the comments.